A 'Coraline' Movie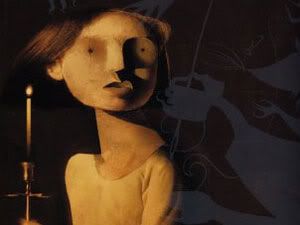 Seems
Neil Gaiman
's children's book
Coraline
is going to get film treatment through the stop motion director,
Henry Selick
(
The Nightmare Before Christmas
). Although this is basically just talk for now, it looks very promising.
I wasn't here when
Neil Gaiman
came, nor do I own any of his books. I have read
Sandman
, though, although it was a long time ago. I cannot deny his genius, though (
lest I be lynched by his legions of fans, a few of which are close friends of mine
).
His very significant following here will definitely draw a crowd and I'm sure that this will be a sure winner in the Philippines. Plus,
Selick
's a genius.
In the meantime, Im excited to see another
Gaiman
creation on film,
MirrorMask
.
Props to
Twitch
, as always.