My Top "Movie Jesus Christs"
Question
: What do you watch every Lenten season especially on Good Friday? What else? Nothing's on TV. Except for
Spartacus
and
Gladiator
(
I still don't understand whay they associate these movies with the Lenten Season
) People watch the most frequently told story of all time, the life of Jesus Christ. So many movies of the Savior have been made and remade over and over again with different slants and focuses, some with great acting and awesome effects, some rather cheap and at times, funny. But however it is done, we always know Christ dies in the end, so much for spoilers (potential spoiler:
After three days he rises again and becomes exalted and immortal, he forms the most influential movement and forms a church that can save mankind from sin and death
).
While the life of Jesus is the most fascinating of stories, a lot of movies choose to focus more on the physical suffering of the life of Christ. His flaggelation and crucifixion seems to be set up as the highlight of most Christ movies if not the main theme. Very rarely do they portray his resurrection and victory over death, which is very point and heart of his ministry.
Anyways we have seen many actors play Jesus, although no living actor can emulate the true life of the Savior, here are some guys who came close.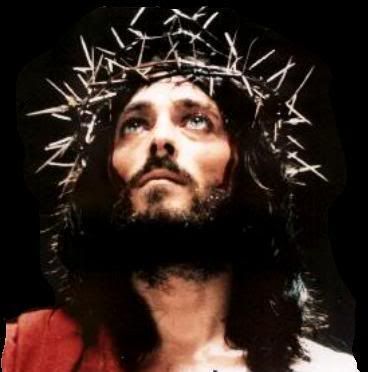 Robert Powell
, "
Jesus of Nazareth
"- I have never seen Jesus of Nazareth, but my mother says that it was the best Jesus movie since "Passion". Powell is a shakespearean actor and was at the peak of his popularity during the seventies.He looked like those Catholic statuettes of Jesus you find in the right side of cathedrals. His pale skin and frail figure however made him implausible as the sunburnt carpenter from Galilee.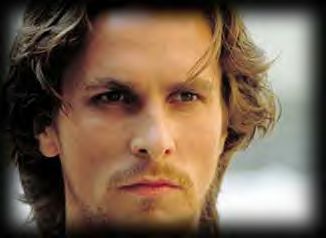 Christian Bale
, "
Mary, Mother of Jesus
"- In case you didn't know Christian Bale was the Jesus in "Mary, Mother of Jesus" which was played by
Pernilla August
, the lady who played Shmi Skywalker in the new
Star Wars
movies. Although Bale is basically pretty cool in any role he takes, he was not a very effective Jesus because he just has too much "
angas
". Plus I could kill the director for making this Jesus vulnerable and dependent on his Mother for guidance, who was the actual focus of the movie. In one scene, where Jesus was being baptized in the river Jordan, mary jumps along and gets baptized with him, which didn't happen and, in my opinion, borders in blasphemy.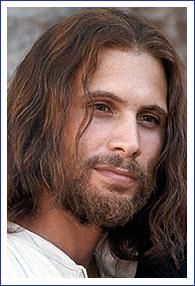 Jeremy Sisto
, "
Jesus
"- The Jesus miniseries was more encompassing than most Christ movies as that it covered almost the entire mortal life of Christ. I always looked at Sisto a some kind of deviant, his usual roles range from the extremely shy and misanthropic to emotionally unbalanced to, well, gay. It was very hard to see him as Jesus. He would have made a better
Alexander
.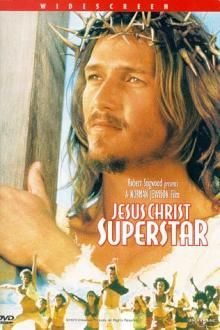 Ted Neely
, "
Jesus Christ, Superstar
"-Ah, "Jesus Christ, Superstar". Broadways take on the Life of Jesus. It combines rockers and afros with pharisees and the gospels. Its got a Funky Judas, a gay King Herod and a Jesus that sings like Sebastian Bach. It was successful in every way, It got both theater and film Box Office ticket sales, the approval of critics and the disdain of church leaders.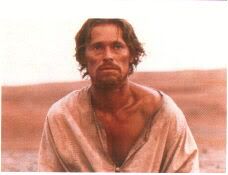 Willem Dafoe
"
The Last Temptation Of Christ
"- The most controversial movie about Christ was probably "The Last Temptation of Christ".
Martin
Scorsese
's
Last Temptation
ruffled the feathers of conservatives and liberals alike by portraying Jesus as a worldly Galileean with the same desires as any human being. I think Dafoe was nominated for his performance in this film, it was never shown in the Philippines because it was banned by the Catholic Church and the MTRCB. In other places it was banned because Dafoe was just too ugly to be Christ.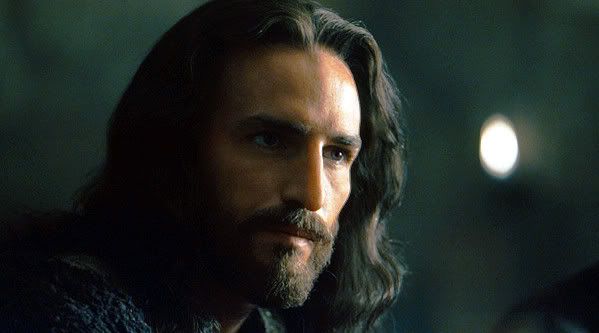 Jim Caviezel
"
The Passion Of The Christ
"- Caviezel is probably the best looking Christ ever if he wasn't so beaten to a pulp by the end of the movie. "Passion" was simply a narrative of the last 12 hours of christs earthly ministry and therefore focused on his physical suffering for most of the film. His relative anonymity and real-life christian lifestyle made him an effective choice as Jesus. Being a basketball player himself, Caviezel had the physique and endurance to be able to fulfil the physical demands of the role.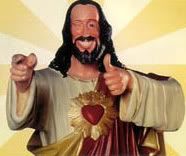 The Faceless Christ
- Did you ever know what the title of this movie was? I never knew. I just know that the Jesus in this movie doesn't have a face. Apparently, his face was to solemn and sacred to to be portrayed by a lesser mortal (
not a very ambitious film making idea
). Everytime the camera focuses on him, he turns around and shows the back of his head. I guess the actor, even though he got the lead part didn't mind not getting recognized. For all we knew, they got Bill Cosby to be Jesus, or maybe Dolphy.
Please send a comment if you know the title of this movie.
Have a Happy Weekend everyone. Easy on the Easter Eggs.