My Favorite Funny+Hot Chicks
Funny Girls steal our hearts like candy from a baby. Hot girls just grab 'em and go like a Mongolian Armada. Guys like myself lose either which way. What if you combine the two forces together and what do you get?...a Mongolian Armada stealing candies from babies?... No. You get this list!
Here are my favorite funny/hot girls in showbuisness.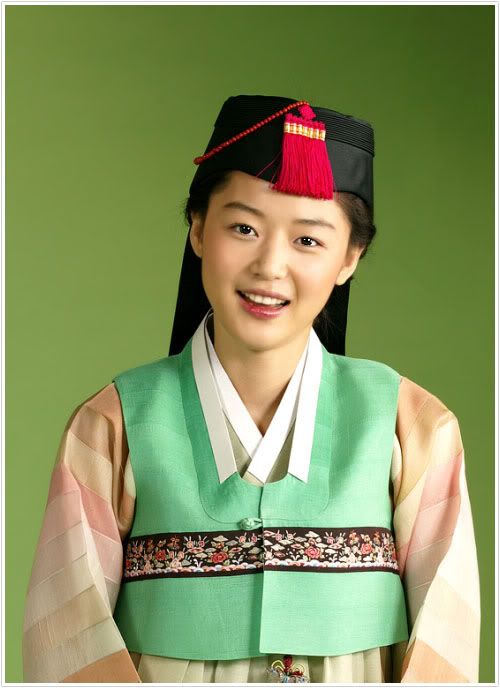 Jeon Ji Hyun
Crazy girls finish first. Aside from being irressistably hot in
My Sassy Girl
. Jeon Ji Hyun has managed to take the world into the palm of her hand with her lovably role as the unnamed girl who romances with a bored directionless college student. An American remake is underway (
surprise surprise
), but no actress can surpass or equate the uconventionally cute Jeon Ji Hyun.
Favorite Comedic Moment:
Vomiting on a man's toupee in the train in "My Sassy Girl".
Click here for my review of
My Sassy Girl
.
Tea Leoni
She was hilarious in her old sitcom
The Naked Truth
and was brilliantly irritating in
Spanglish
. Tea Leoni has the klutzy older woman type of sexiness that all nerds love. This is probably why he stole
David Duchovny
's heart.
Favorite Comedic Moment:
Her being irrationaly insecure in Spanglish.
Lisa Kudrow
Everyone's favorite funny Friend. I think I speak for everyone when I say that Phoebe gets 75% of the laughs in
Friends
. Her other movie performances aren't as stellar as that of our dysfunctional New York hippie. Having two of her (
twin sister Ursula
) helps too.
Favorite Comedic Moment:
Everytime Phoebe gets back at Chandler in Friends.
Tina Fey
This
Saturday Night Live
veteran has the looks that rival her comedic talent. She writes some of the skits in SNL and wrote the critically acclaimed bubblegum movie
Mean Girls
. Plus she looks extra fiiine with glasses on.
Favorite Comedic Moment: Everytime she's on Weekend Update on SNL.
Jang Nara
Most people know her as the
Bright Girl
on TV.Most people are put off by her loony facial expressions, but what makes Jang Nara especially adorable is that she doesn't care to be a cutester. Being primarily pop singer in Korea, she has amazingly better comic timing and more star appeal that most Korean actresses I know.
Favorite Comedic Moment:
Almost every moment in Oh Happy Day
Toni Gonzaga
Toni recently hasn't been making any real smart career moves lately in
ABS-CBN
, but she is in her best when she does ad libs in guest show appearances and noon time programs.
Wassup, Wassup
has been pretty stale but hey, I forgive her.
Favorite Comedic Moment:
Whenever she's not scripted.
Shin Eun Kyung
I have only seen her in one film,
My Wife is a Gangster
but this lady made her mark in my heart as heartless gangster leader forcing herself into a marriage with a dimwitted Public Official to fulfill the wishes of her dying sister.
Favorite Comedic Moment: The finger licking scene in "My Wife is a Gangster".
Molly Shannon
Possibly the funniest in the entire list,
Molly Shannon
can make any biker dude spill beer out of his nose in laughter. Being an
SNL
alumni she has made a career out of supporting roles everything from romantic comedies to drama flicks. Her breakout role was in 1999's
Superstar
where she played an armpit sniffing schoolgirl in a movie where everyone was in high school, supposedly, but all the actors are in their 30s (
at least
!).
Favorite Comedic Moment:
"Practicing Kissing with a tree in Superstar
Maya Rudolph
Equal helpings of hotness + comic genius =
Maya Rudolph
.
Being an
SNL
veteran sure helps you get on the list. She's my personal favorite in this list. I always look forward to her skits in
SNL
, I hope she makes a movie soon.
Favorite Comedic Moment:
As Donatella Versace in SNL
.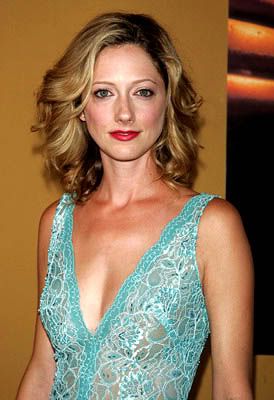 Judy Greer
Most people won't know how funny
Judy Greer
really is until they see her in her comedic roles. One that comes to mind is her role as a dark brooding basket case of a superhero in
The Specials
and more recently, as Jennifer Garner's best friend in
30 Going on 30
(
by the way, I forgot to put Jen in here too
...)
Favorite Comedic Moment:
Don't have one really, Just like looking at her kooky face.
Jennifer Aniston
There are two reasons people watch
Friends
. One, because the people are funny and Two, because the people are beautiful.
Jennifer Aniston
has more helpings of pretty than funny but she definitely gets into the list.
Favorite Comedic Moment:
Everytime she has to lie to get out of a jam in Friends.
Janeane Garofalo
I've had a long standing crush on
Janeane Garofalo
. Rocker chick, smart-mouthed and unfriendly, the perfect headache of a girlfriend. But then again that's just me. From her stand up routine to her supporting movie roles she either amazes, appals or just makes people go...'huh'?
Favorite Comedic Moment:
Being a smartass in every movie she's in.