My Top British B-List Actors
I'm in a 'British phase' right now. We have seen a lot of British actors in our favorite movies, sometimes we don't even realize they're British. There are a lot of A-list British talent out there for producers to fight over, but this is not about them. Forget about
Jude Law
,
Orlando Bloom
and all those pretty boys (sorry headbeats!). Lets look at the real Englishmen with proper manners and bad teeth, whose definition of chivalry is to not bash your head in if you get in their way, or , at least, warn you that they are going to pass gas before they actually do. Anyhoo, here they are.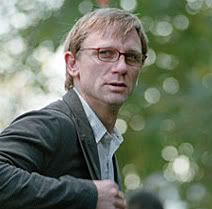 Daniel Craig
- He was Tom Hanks' incompetent brother in
The Road to Perdition
and Adrien Brody's confiding best friend in
The Jacket
. I am absolutely convinced that this guy is gonna be the next british action/drama star. But for now you can check him out in smaller projects such as the critically-acclaimed
Layer Cake
.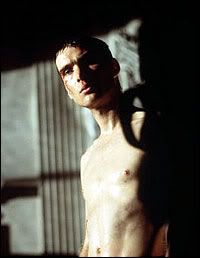 Cillian Murphy
- I am not very familiar with his early indie work, but he definitely kicked major tail in
28 Days later
.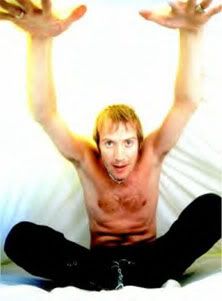 Rhys Ifans
- Everybody knows him as Spike. The kooky roommate in
Notting Hill
. He's been in many different supporting roles like the one as the devil's son in
Little Nicky
, but we haven't seen him that much these past few years. Hope he gets a good project soon. This guy is uber talented.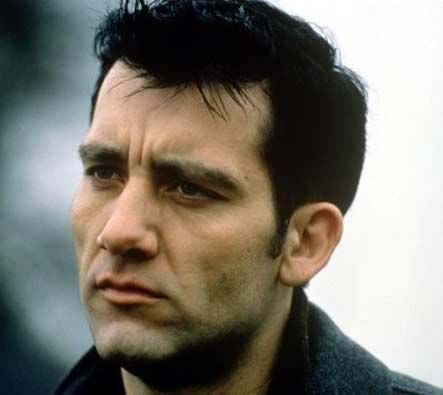 Clive Owen
- Okay, okay. I know he's an A-lister now because of
King Arthur
and
Closer
. but Clive was a very effective leading men in many unpopular flicks like
Beyond Borders
and very impactful in
The Bourne Identity
(
Ha! Betcha didn't notice. He was the Treadstone hitman who got shot in the last part of the movie
). This guy has long paid his dues and is deserving of his popularity.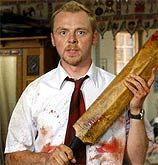 Simon Pegg
- Anyone who's seen
Shaun of The Dead
will tell you that, in order to enjoy it, you shouldn't take it too seriously. Pegg is the catalyst that makes this movie enjoyable despite it's obsurdity. I hope that this guy will continue to make the same intelligently funny dumbed-down (
I hope that makes sense to you
) indie flicks in the future.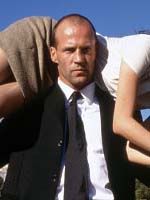 Jason Statham
- No one can be any badder than this cat was in
The Transporter
. He was also the cool cat Turkish in
Snatch
. From his cameo in
Collateral
to his character as second banana in
The Italian Job
and lead villain in
Cellular
, this guy definitely has the chops to be a true action hero.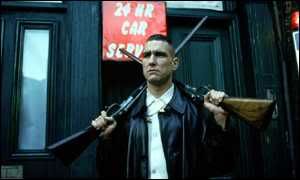 Vinnie Jones
- This is one guy you do not want to mess with in a bar fight. He's the type of dude that eats bullets for breakfast. His characters range from humorous to just plain sadistic. Plus, Bullet Tooth Tony is the collest name any gangster can have. He will next be seen in
Survive Style +5
.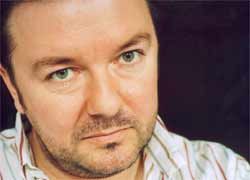 Ricky Gervais
-Ever seen those MTV station IDs where this record shop owner comes over to Ronan Keating and starts to sing Backstreet Boys songs and Ronan embarissingly points out that he's not a member of the Backstreet Boys and starts to sing his Boyzone hits, and the guy doesn't recognize them and says "
You should listen to the Backstreet Boys, they're a top band
". That's Ricky Gervais. Nuff said.