More Updates for You and Your Mother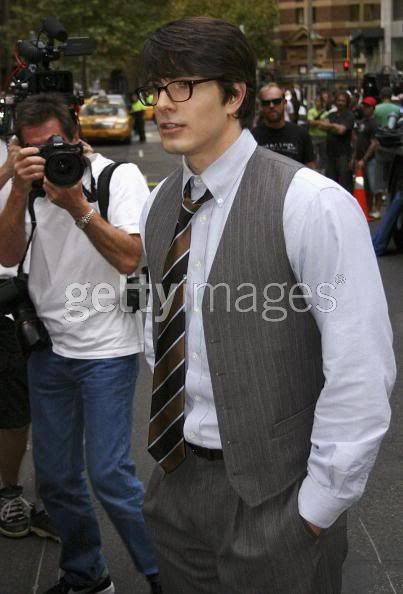 I've got some pics of
Brandon Routh
as Clark Kent, here if anyone wants them. Personally, I think the new
Superman
flick is looking very promising. I thinkdirector
Brian Singer
is doing a very good job keeping it loyal to the original, which everybody loved, including myself. Too much departure from the original feel of the first movie is just asking for trouble. It's good that Singer is humble enough to recognize the imprtance of the masterpice director
Richard Donner
did for Superman. I cant wait for shots of
Kevin Spacey
as Lex Luthor.
Gene Hackman
did a great job as the original Luthor, but i think Spacey is 'da money when it comes being Lex.
Here are some more:
Picture 1
Picture 2
Picture 3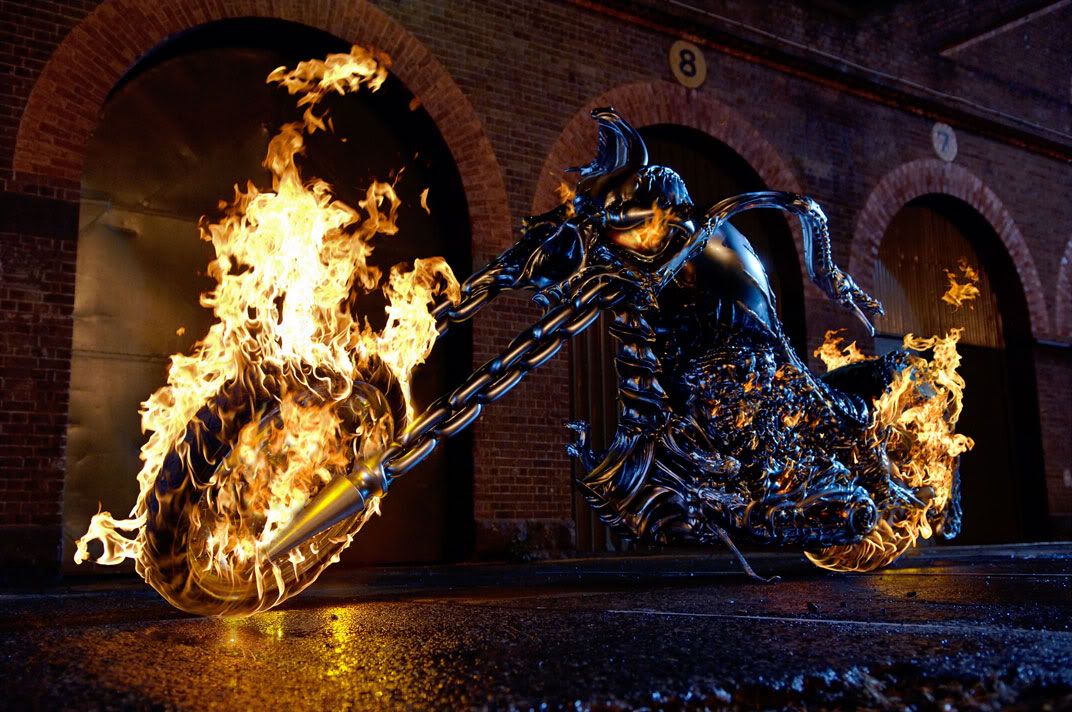 Meanwhile (
I'm trying to stick to a somewhat comics-related theme here
),
Ghostrider
is very much a sure deal and
Nicolas Cage
is set to be the biker superhero with a burning skull (
that actually funny when you think about Nicolas Cage
). Its a good thing his Superman project with
Tim Burton
was trashed. It's good that they came to their senses that it was a bad idea to begin with. We dont have any Ghost Rider pics, but I've got his sweet
hog!
In the video game-to-movie franchise department, probably the most anticipated VG gilm in the works right now is
Silent Hill
. Probably one of the creepiest games ever concieved, it spawned other similarly scary games such as my cousin's favorite, Fatal Frame. Check out the synopsis:
"Silent Hill the Movie is about a woman desperate to save her dying child finds herself trapped in an alternate reality as she searches for her daughter in a dangerous world of demons. Rose cannot accept the knowledge that her daughter Sharon is dying of a fatal disease. Over the protests of her husband, she flees with her child, intending to take the girl to a faith healer. On the way, she ends up driving through a portal in reality, which takes her to the eerie and deserted town of Silent Hill."
It sounds cool already. I think it's gonna come out kind of like a
28 Days Later
type of movie.
I'm all giddy just like back when I was in elementary. What do you guys think? (
about the movies, that is
.)