Da Vinci Code On Set Pics!!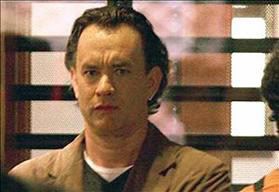 Tom Hanks
as Robert Langdon. Nice.
The Da Vinci Code
is nigh. Christ is coming.
After the critical and commercial success of
A Beautiful Mind
, it seemed like
Ron Howard
was pegged for another commercial and critical tour-de-force for his take on
Dan Brown's The Da Vinci code
. However, fate was not very good to his last effort
The Cinderella Man
, which, despite rave reviews still bombed at the box office because some marketing geniuses decided to release it (
it was, indeed overdue
) in the summer along with the the action and special effects blockbusters. I don't think it will dampen The Da Vinci Code's chances for greatness though. It looks promising being in the hands of Howard and screenwriter
Akiva Goldsmith.
I need to read the book, now.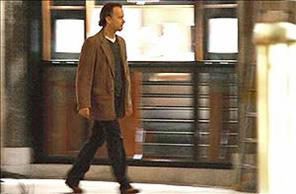 Props to the
movieblog.com
.
Click on
ComingSoon.net
for more pics and an article.