10 Best Rock Movies Ever Made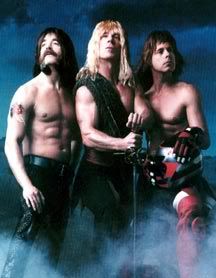 Most rock movies suck.
"
Sgt. Pepper's Lonely Hearts Club Band
," "
Give My Regards to Broad Street,"
"
One Trick Pony
," "
Magical Mystery Tour
," Oliver Stone's "
The Doors
," and every Elvis flick other than "
Love Me Tender
" are some that spring immediately to mind.
But on those rare occasions when a movie gets rock utterly right -- the exhilaration, the communion, the attitude -- there is cause for celebration.
Props to
attuseesall