Hillary Swanking Up A Burger
Hillary Swank
is now officialy in my cool chicks list!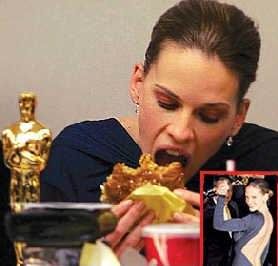 Imagine a bonafide Academy Award winning Actress (
two time, actually
), fresh from winning her Best Actress oscar, chomping down on a Biggie in the Kodak Theater Banquet Hall (
according to
sina.com
).
Go
Million Dollar Baby
! Keep it real!!