My Top Movies of 2005
Its that time of the year when everyone is in their best spirits and good cheer surrounds you like the crisp cool air and the songs of carollers or the smell of freshly baked bread...Its the perfect time for rundown of THE TOP MOVIES of 2005! So gather round the kids around the warm glow of your PC monitor and celebrate with me the blessing that has been sucking up our time emptying our pockets for years...commercial cinema.
Here goes!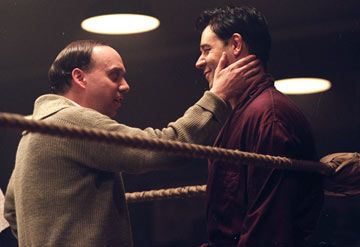 10.Cinderella Man
Since Ron Howard is almost incapable of making an unremarkably bad movie (
he is more immune to this syndrome than Speilberg
) This '30's Depression story about a down and out boxer is set to be another contender in the Oscar floor. Although not as good as A Beautiful Mind, it sure delivers a good punch.
Magic Moment
: Eating a bowl of Corned Beef hash wihout using his hands before a fight... and finishing it off after he wins. Click
here
for my Review.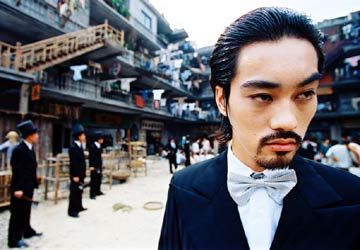 9. Kung Fu Hustle
We were greeted in the beginning of the year with one of the funniest Hong Kong comedies of recent years. Stephen Chow hasn't lost his chops yet. His penchant for slapstick comedy is very appealing to the Filipino crowd and has earned for himself the title of
'King of Hong Kong Comedy'
. Truly a clasic and worth the DVD purchase.
Magic Moment
: The scene where his fat friend was throwing knives at the landlady which all end up hitting him instead. Click
here
for my Review.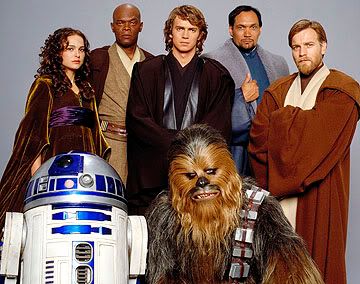 8.Star Wars Episode III: Revenge of the Sith
Although many a
Star Wars
fan had made their own version of how it was all going to end, Lucas' final installment to the celebrated Star Wars anthology had finally put to rest the most asked questions and has sewn the final thread into pop culture's most popular folk tales. Hey, I'm a Warsie. So shoot me with a laser pistol.
Magic Moment
: The execution of Order 66/ The final swordfight at Mustafar. Click
here
for my Review.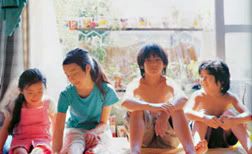 7.Nobody Knows
Probably the most depressing movie of the year. My mom won't watch it because I told her it involves children being left alone by their mother. She couldn't stand movies like that. But don't feel sorry for these kids just yet. They fight to survive like soldiers in the trenches. A creatively dramatic depiction of isolation and deprivation in the concrete jungles of Tokyo.
Magic Moment:
Youngest sister drawing a stick figure on a piece of paper that turns out to be an overdue notice for their electric bill.
Click
here
for my Review.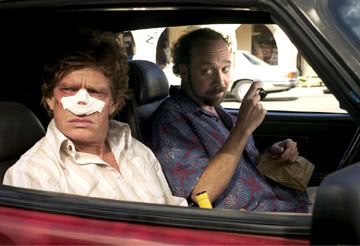 6.SidewaysAlexander Payne
is one of the most quality-consistent filmakers I know. His previous works have proved his ability to effectively emulate the problems of male virility and
'mid-life crisis'
. This story about two male fortysomethings trying to make something of their lives is both comic and tragic.
Paul Giamatti
is brilliant as usual.
Magic Moment:
Giamatti and Virginia Madsen in the porch scene where Madsen compares wine with people...the perfect moment for Giammati to make his move, but of course he chickens out. Click
here
for my Review.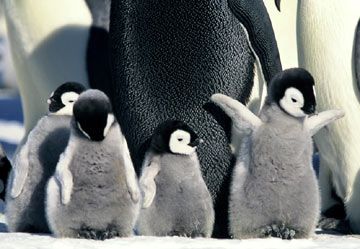 5. March of the Penguins
Marketed as a family movie about the truimph of the 'human' spirit (
even though the main characters are actually, not human
),
March Of The Penguins
has to be one of the most graphic, trauma inducing movies for any child to watch. Dead baby chicks, frozen eggs and failed attempts in raising babies abound in this arctic documentary by French filmmaker
Luc Jaquet
. It plays out like a
NatGeo
documentary but has the warm heart of a
Disney
movie.
Magic Moment:
The heartbreak of seeing an egg cracking open in the white snow to reveal a dead baby penguin. Click
here
for my Review.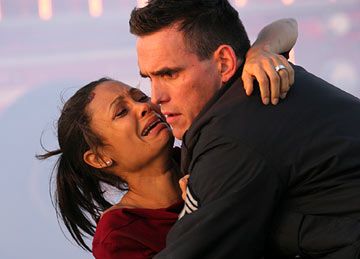 4.Crash
The ensemble drama is a great story told in increments and brilliantly intertwined in to a tapestry of relationships, racism and everything else LA.
Paul Haggis
effectively wrote and directed this great story while on a roll right after thesuccess of his last writing effort,
Million Dollar Baby
.
Magic Moment:
One of the most memorable and heatbreaking scenes of the year is the gunfire shot that you can see in the movie's poster. Check
this one out if you have hot seen it. Go get it. You wont be sorry. Click
here
for my Review.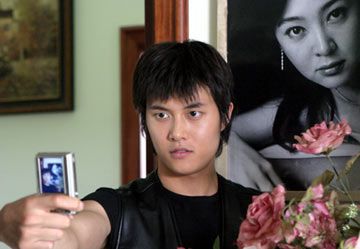 3.3 Iron (Bin Jip)
This Korean masterpiece, from master filmmaker
Kim Ki Duk
is, in my opinion, probably his best work. Although his earlier works are more lauded, this great little movie about a man who seeks to live the life of others by breaking into their houses and using their stuff and taking pictures of himself in them, is a filmmakers crash course on developing atmosphere. Having almost no dialogue, the film depends entirely on the actors' facial expressions and physical reactions to tell the story. A feat that would bring out either the best or the worst in any director. Its inexplicable appeal is very powerful and can only be felt when seen. I won't even try explaining it, just go see it.
Magic Moment:
The man is in jail and tries to hide from the guard by hiding behind his peripheral vision (
see I told you its hard to explain, you really have to see it
).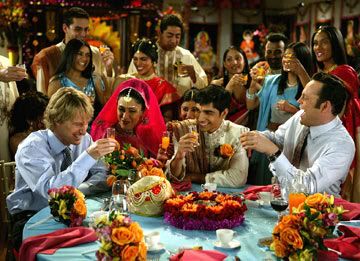 2.Wedding Crashers
Most definitely the funniest movie of the year. This surprise hit combines the jackassery and rambunctious frathouse humor of the leading members of the
'Frat Pack'
Vince Vaughan
and
Owen Wilson
and the sensibility and romantic appeal of
Rachel McAdams
in what can be considered a cross breed between the college comedy and a romantic comedy. Its both a guy and girl-friendly movie so, everybody wins.
Magic Moment: The dinner scene where,
Vince Vaughan
gets...you know what. Click
here
for my Review.
1.Batman Begins/King Kong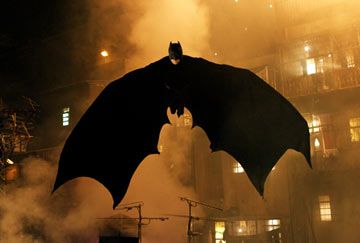 Of all the
Batman
movies,
Batman Begins
is, by miles, the best.
Christian Bale
is the perfect Batman, while
Christopher Nolan
's brilliant storytelling technique gives the caped drusader the darker, less comical edge he was really meant to have.
Magic moment:
Batman
glides through Gotham's skyline, while the rest of Gotham, high on fear gas, looks up and deems him a tyrant and a demon, establishing him as more of a villain than a hero. Click
here
for my Review.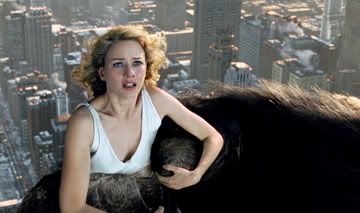 A monster movie made perfect. Now I know that the
Lord Of The Rings
movies weren't flukes.
Peter Jackson
really is one of the best directors alive today. His penchant for the oversized creature and dramatic shots plus his knack for true drama blends in this monster movie that's more than just some gorilla breaking stuff (
although that alone, is cool
).
Magic Moment:
The three-way dinosaur slugfest. 'Nuff said.
Well, that's my list. I'm sure I'll regret how I ranked some of these flicks in a few days but what the hey, that's what the comments box is for.
Anyhoo.....there's more.
Special Mention
(Movies that I liked but didn't make the list because I was way too lazy to make a Top 20 list)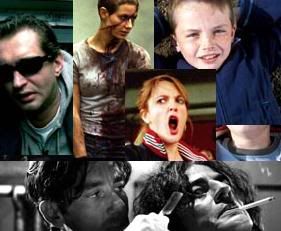 High TensionNight WatchFever PitchMillionsMga Pusang GalaSin CityMovies I Didnt See, But I Heard Were Good
(Movies that were showing while I was out of cash/ had to pay for my insurance dues)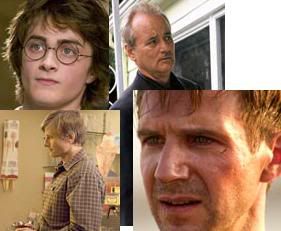 Harry Potter And The Goblet of FireBroken FlowersA History of ViolenceThe Constant Gardener
Manderlay
Ang Pagdadalaga ni Maximo Oliveros (The Blossoming of Maximo Oliveros)Memorable Scenes
(Scenes that I remember from movies that don't involve gorgeous women with little or no clothing)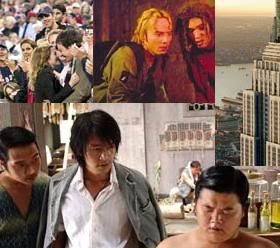 Kung Fu Hustle
: The Looney Tunes chase scene.
A Bittersweet Life
: Filipinos beating up a Korean gangster.
Pinoy Blonde
: Jaime Fabregas massaging Boy 2 Quizon's feet.
F
ever Pitch
: Where Drew Barrymore runs across Fenway park to get to Jimmy Fallon, dodging the referees and security along the way.
King Kong
: The acrophobic balancing act at the top of the Empire State building