More Updates Before Christmas...
The Da Vinci Code Trailer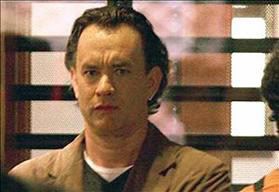 I have been excited about this movie ever since I haven't read the book...and I still havent read the book, and what a loser Im am.
The trailer looks gorgeous.
Tom Hanks
is skinny and
Audrey Tatou
is hot, hot, hot.
Click
here
to view or save the trailer.
Lady In The Water Trailer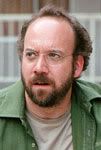 M. Night Shyamalan
's movies as of late have been real dissapointments, but I I always curl in positive anticipation whenever a new movie of his comes out.
The Sixth Sense
and
Unbreakable
are two of my most favorite movies of all time.
Lady in the Water
stars my man
Paul Giamatti
with
Bryce Dallas Howard
, the blind girl from
The Village
, as the mysterious nymph in his pool.
Click
here
to view or save the trailer
Straight Men can enjoy Brokeback Mountain

I don't hear anything but rave reviews for the latest
Ang Lee
movie
Brokeback Mountain
, otherwise known as
That Gay Cowboy Movie
. I have expressed before that I'm just not fond of the gay-themed genre. I'm just not comfortable seeing two guys make out and doing Who Knows What Else! But that didn't stop me from seeing
Pusang Gala
, which I thought was excellent because it didn't dwell in the gay theme. The same, I heard, can be said about
Brokeback Mountain
. there is about 1 minute of male making-out in the entire film, which is always a good cue to get popcorn or go wee wee.
Cllick here to go to
The Straight Dude's Guide To 'Brokeback'