Zinda Trailer Online...Oh No!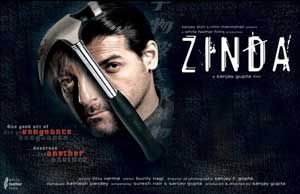 I have spoken about
Zinda
, the new Indian ripoff of Korea's
OldBoy
. Now, words just can't describe what I just saw.
Click on "media" to view the trailers. If you've seen
Oldboy
, you can actually tell that the shots were directly copied off the original edits of the original
Oldboy
.
They didn't even give us the courtesy of adding a cheesy dance sequence.
I think I'm gonna need that garbage bin again.
Props to the
KFCC message
board, of which I am a proud member.