More "Silent Hill" Pics Online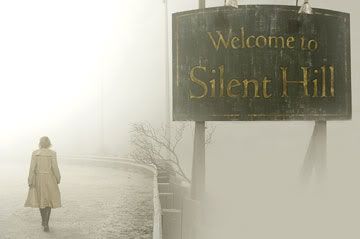 Call me lazy. But I really haven't had the passion to add more posts these past few days. I'm just not on my geek zone. Sure I could post something personal to show that I'm not such a geek after all, but I really have to abide by my work laws in terms of downloading stuff to my PC, otherwise you'd be getting your updates from a jobless Rocketboy who'd be selling his kidneys for some Internet Cafe time.
Alas this little update will have to do, although I'm probably a little late with it. The latest
Silent Hill
photos showed up online and they look very promising. Of course, it was directed by
"Brotherhood of The Wolf"
director
Christopher Gans
, with a script from QT's
Pulp Fiction
and
Reservoir Dogs
writing partner
Roger Avary
. With all the crap people like
Uwe Boll
(
House of the Dead
) and
Paul WS Anderson
(
Mortal Kombat
) come up with for video game based movies, hopefully this will break the videogame-to-movie kiss of death it's predecessors have fallen victim to.
More pics
here
,
here
, and on
Yahoo Movies
.
Props to The
movieblog
and
moviesonline