My Special Valentine Girls Part 2: The Asian Invasion
Here's part 2 of my valentine girls series. Enjoy.
Chiaki Kuriyama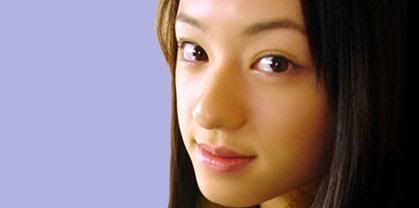 Who could ever forget Go Go Yubari? That feisty little sadistic schoolgirl/bodyguard in
KillBill Vol. 1
. Althouhgh already established as a J-pop idol since her early teens, she has become the fantasy of many a fanboy accross the world.
Sweet and innocent looking, set she kan stab you in the kidneys whithout hesitating, getting all your blood to spurt out on her like a street kid on broken pipe in a Manila sidewalk.
Cute.
More pics
here
,
here
and
here
.
Jun Ji Hyun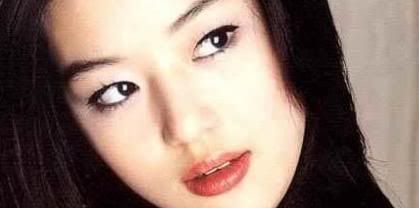 Jun Ji Hyun
earned worldwide popularity for being the boyfriend-abusive girlfriend with a lot of inner pain in
My Sassy Girl
. A complicated story told in a simple format...a romantic comedy. her popularity continues to skyrocket as a commercial model for stuff such as makeup to cupcakes to digital cameras. But she will always be 'sassy girl' to millions and millions of fans and to millions more lovestruck boys.
More pics
here
,
here
and
here
.
Lee Na Young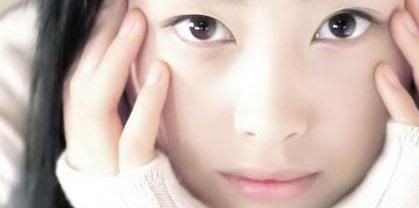 If you have seen
Please Teach Me English
, you'll know who
Lee Na Young
is. Although almost unrecognizable as the nerdy public servant with horn-rimmed glasses and bangs in "
Please Teach Me...
" (
check out pic number 3
) Her gorgeous eyes give her away as the more popular commercial model for
Laneige
, a Korean cosmetics company. What's cool about Korea is that their actors can act, and so can their commercial models.
More pics
here
,
here
and
here
.
Cecilia Cheung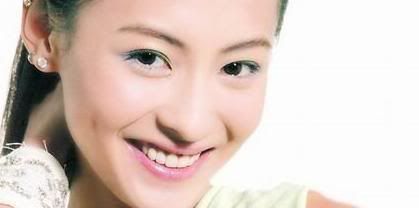 She made my eyes wet with tears in
Failan
. Because of her I fear death more now than I did before. Maybe because I'm getting old too. Your heart would break if you saw a face like that and knew she was gonna die.
More pics
here
,
here
and
here
.
Aya Ueto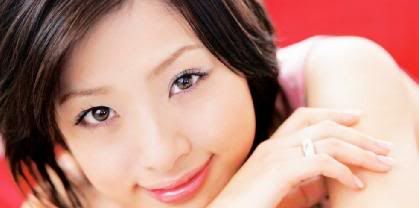 Another a**kicking, high flying samurai wielding chick. She was awesome as the samurai warrior
Azumi
and was squally stunning and fierce in
Azumi2: Death or Love
where she shared the screen with
Chiaki Kuriyama
. What is it about hese japanese chicks that makes them so cute?
More pics
here
,
here
and
here
.
Vicki Zhao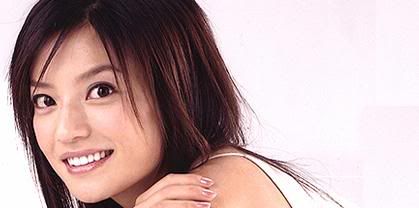 Vicki Zhao
is that younger sister of
Shu Qi
in
So Close
, another movie full of asian eye candy. What makes her so unique is her eyes. Very rare for chinese to have large eyes like hers and almost gives her an western like quality. I didn't like
So Close
that much...well, it was ok at best, but I could stare at Vicky Zhao all day even if she were just a video of her sleeping for 8 hours straight.
More pics
here
,
here
and
here
.
More to come my babies....