Benicio as Che Pics Online!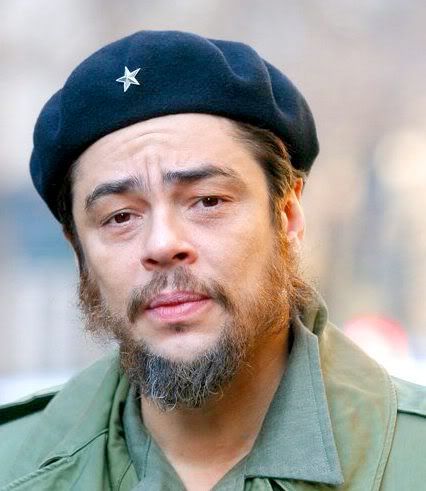 Remember when I posted
this
? Yep I was excited. But then I saw the picture above. Now I'm stoked as ever.
No one can play Che better than my man
Benicio Del Toro
. Gael Bernal has nothin' on this dude. (although Gael is cool too though.
Soderbergh explained, "
We're actually shooting six days in New York this month, which we're then going to hold, and then the rest of the film will be shot next year. The sequence we're shooting now is when [Che Guevara] came to New York and spoke at the U.N. in December of '64. I guess the U.N. is going to be refurbished, and we've gotta get in there before they do
."
Props to
justjared.com
More Che Pics
here
, and
here
.