Gig Review: "John Myung Bass Clinic" (Yupangco Building, Makati, March 2 2005 6pm)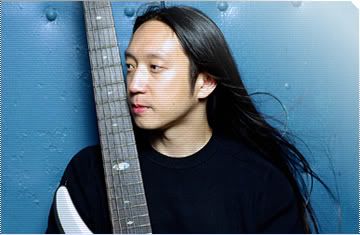 I had learned about
Dream Theater
bass player
John Myung
's arrival in Manila a day before the event was set to happen. Apparently, you needed to make a reservation to attend. I wasn't able make a reservation on time and was totally bummed. A once in a lifetime opportunity to meet a member of practically the most technically proficient rock band in the world, not to mention one of my primary musical influences, isn't exactly one to be missed.
I played the pathetic fan once more and actually went to the venue without tickets. I was actually there just to get to see
Myung
in person as he went into the door of the building and leave immediately. Fortunately, the obsessive fanatic in me urgently kicked in and gave me the balls to ask if I could enter without a reservation. Surprisingly enough, they let me sign up and enter.
Stoked as I was in being let in to be a witness to
Myung
play, I couldn't help but notice the presence of many pseudo celebs inside the room like
Ala
and the guys from
Fuseboxx
. I was actually sitting next to Jerome Abalos of
Death By Stereo
, with whom I exchanged a few jokes.
Anyway, In comes
John Myung
with his
Yamaha RBXJM2
six string and starts to play
Overture
and
Strange Deja Vu
from
Scenes from a Memory
. The audience cheered at his technical brillance. His fingers slide through the fretboard like butter. There were a few snags in his playing, probably because of stress and the fact that the air conditioning wasn't exactly very good. He isn't also particularly fond of picture taking. On the autograph taking session, he said he would only give to 100 people. He quit after 15 or so because people were to rowdy.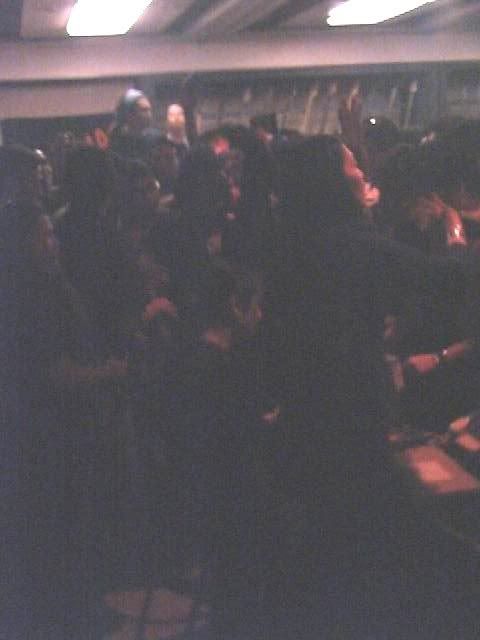 You can get a good view of
Myung
's nape and part of his right face in the pic that I kinda sneaked taking after the product demo, the floor was open for questions. A lot of technical bass questions were raised. All to which he answered very briefly. It seemed like he didn't like the usual "
showbiz
" questions some of the people shamelessly asked him. It was a promo tour for Yamaha, for crying out loud! He also showed off his solos for the songs
Metropolis 1
and
The Dance of Eternity
.
He closed his clinic with The
Glass Prison
and
Blind Faith
(check out my
review
of the album with these songs).
As one of the ones sitting at the back I couldn't help but be irked by the poor sound quality of the PA. I mean, this is Yupangco. Their business is, and revolves around, well BETTER SOUND QUALITY. I guess they should have placed monitors in the beck of the room. They probably never expected the turnout to be so large. Well, they should.
Dream Theater
fans are a force to be reckoned with!
So I rush to my next engagement. I walk the entire stretch of Buendia from the Yupangco Building to EDSA! I get on the MRT and get off at Araneta center and get a coke...all within 45 minutes. They don't call me
Rocketboy
for nothing!