Extra: 300 Page-To-Screen Comparisons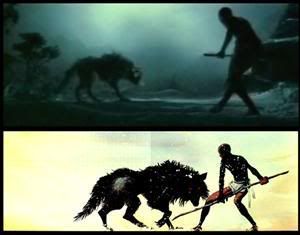 I have been wanting to post this for a while.
Solace in Media
a while back posted a comprehensive page to screen comparison between
Frank Miller's 300
and the WB movie
300
by director
Zack Snyder.
The similarities are breathtaking. Sometimes, loyalty to the source material is the real way to go.
For more page to screen pics,
click here
.
Labels: movies