The Little Joys of My Sad, Strange Life...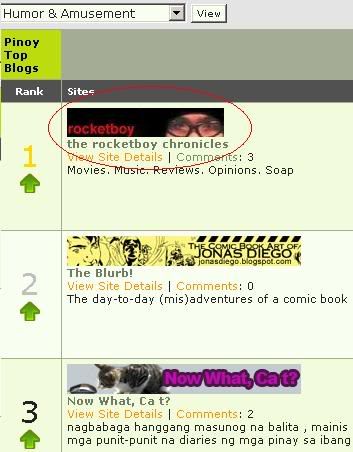 It has been a week since I've been on the top. Lemme' tell 'ya. It gets lonely up here...
Before you smash your keyboard onto the monitor, let me just express how overwhelmed I am about the hits listed on the yugatech
Top Pinoy Blogs
project site:
Unique Hits this Month
1,033
Hits this Month
1,463
Cummulative Hits
3,018
Total Unique Hits
2,151
Average Unique / Hits
71%
Total Average Unique / Hits
72%
Total Referrals
62
Votes this Month
1
Total Votes
4
This has led me to the following conclusions:
1.
Any idiot can create a blog
2.
I am an idiot destined for greatness
Ok, smash it now!