Preview: "Revolver"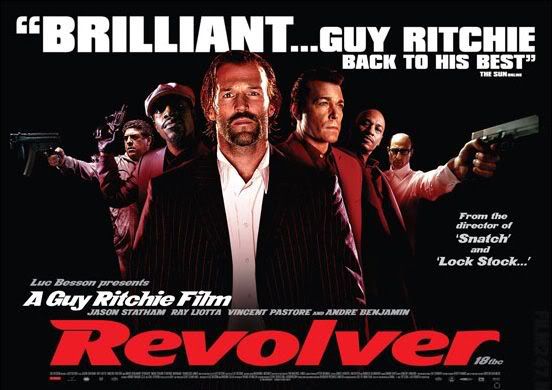 Revolver
has been in my radar for some time I cant wait 'till it reaches our beautiful trash-lined Islands. This new
Guy Ritchie
movie looks to be really good. Reviews have called it "
a chess game within a chessgame within a chess game
." If you're a fan of "
Lock Stock and Two Smoking Barrels
" and "
Snatch
" this is definitely a must see. Plus,
Jason Statham
looks very very brass-knuckles-in-your-nosebridge cool in this one what with the long hair and the beard and all. Plus he's got that pee-in-your-pants stare-down gaze going on. One of the coolest cats in the planet.
I have read the reviews and they were pretty mixed. A lot of the reviews state that it mixes the sock-and-punch intensity of a gangster flick with a touch of game strategy.
Props to
Twitch