The New Transformers Teaser Up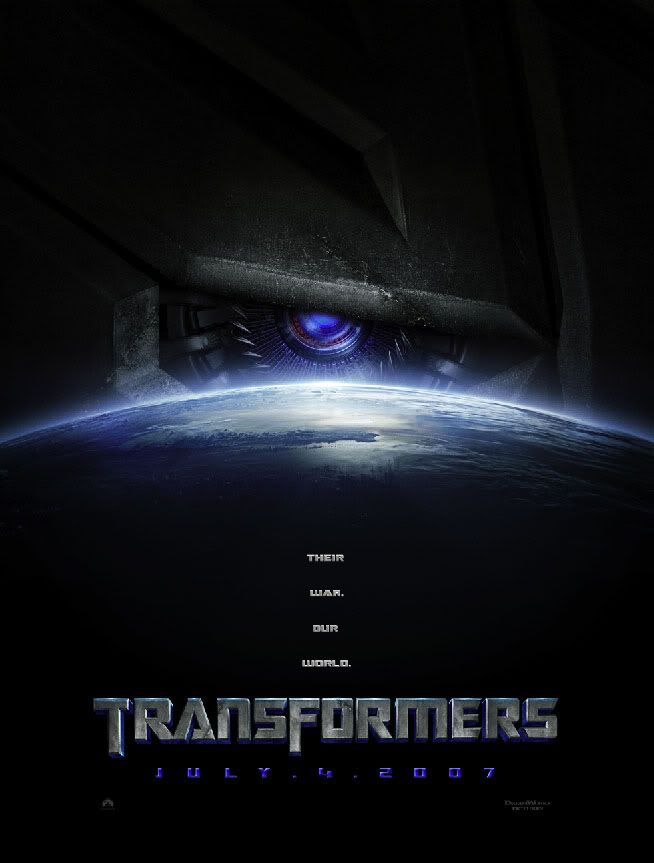 Not much to see here, but I can definitely see the direction
Michael Bay
is trying to go with this franchise. This looks to me a darker, more sinister
Transformers
. You cant really emulate the kitschy elements of the cartoon into the movie and be taken seriously. I kinda like the Mars rover angle. Obviously it was done to ground the concept in to the audience's collective consciousness that we may be invaded by giant robots that transform into trucks, camaros and F 15s.
That's a pretty tough thing to do.
Click here.
Click
here
for the site and to view the trailer in Quicktime.
And speaking of camaros, here's a pic I snagged from a site. It was pulled out of the site afterwards so it's special. Its a shot of a robot in earth. Shh, let this be
our little secret
.