Pirates Of The Carribean: At World's End - Trailer is Up!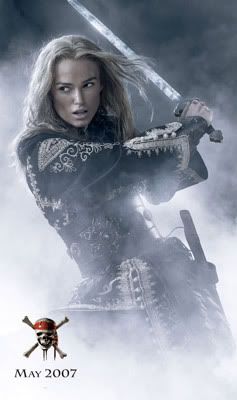 Pirates of the Carribean
is probably one of the most exciting movie franchises ever made, I have to say. Although it had only sprung from a Disneyland ride, it has developed into one of Disney's many bankable brands. For what it's worth, the POTC movies do make for great summer entertainment. The third (and posibly last?) Pirates movie is coming in May.
Are you excited to see it?
Personally, I can't wait till the
Transformers
movie kills in the box office, but since that will be waaay ahead of Pirates, this will have to be the great opening to a potentially hot summer.
Catch the HiDef trailer
here
.
And who doesn't like to look at Keira Knightley for at least an hour and 45 minutes?