Movie Review: Made of Honor (2008)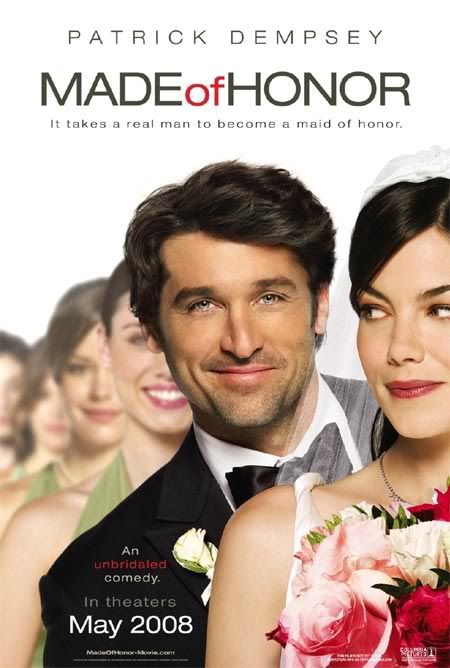 Chick flicks aren't usually my thing. In fact, I never really set out to watch
Made of Honor
but just kind of got sucked into it.
We all know
Patrick Dempsey
became hugely popular after becoming the resident man-candy McDreamy in
Grey's Anatomy
. In
MOH
, he takes his scrubs off to be the more generic rich 'playboy' Tom Bailey with a girl named Hannah (
Michelle Monaghan
) for a best friend. Like any other guy/girl best friend situation, sex and sometimes, even the talk about personal feelings for each other is taboo, so they become perpetual shopping partners and restaurant and art critics. One day art-conservationist Hannah is called to Scotland and leaves poor Tom to fend for himself. Tom feels an emptiness without Hannah's latte beside his, and decides to confess his love for her when she comes back to New York. And when she does, she has a beau in tow.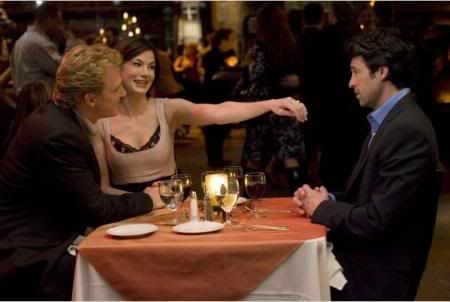 The thing about
MOH
is that, it is the most generic romantic comedy I've seen, so far. If you ahve seen
Four Weddings and a Funeral
,
My Best Friend's Wedding
,
27 Dresses
,
Runaway Bride
or anything with the word 'wedding' or 'friend' in it's title, you've probably seen this. I'm not saying it's a bad movie though. It's just that a lot of ths schticks used in MOH have all been done before. There's a lot of stuff in here that Gary Marshall has done a million times before and it unabashedly exploits them. Plus this is, as clear as the crystal in a champagne glass, a film made for women, girls, chicks...only. Patrick Dempsey...nuff said. The filmmakers make it a point that Tom looks as pitiful and pretty as possible to get the women to go 'aww' and want them to be his girlfriend instead. I mean there is a scene where Tom and his 'guy' friends play basketball and debate about how 'meaningful' it is to be in a relationship instead of 'playing around' and another of the guys prepping the goodie baskets for the bridal showers. I'm not saying it doesn't ever happen, but there is so much estrogen in the final cut of the scene, I was afraid I might grow boobs.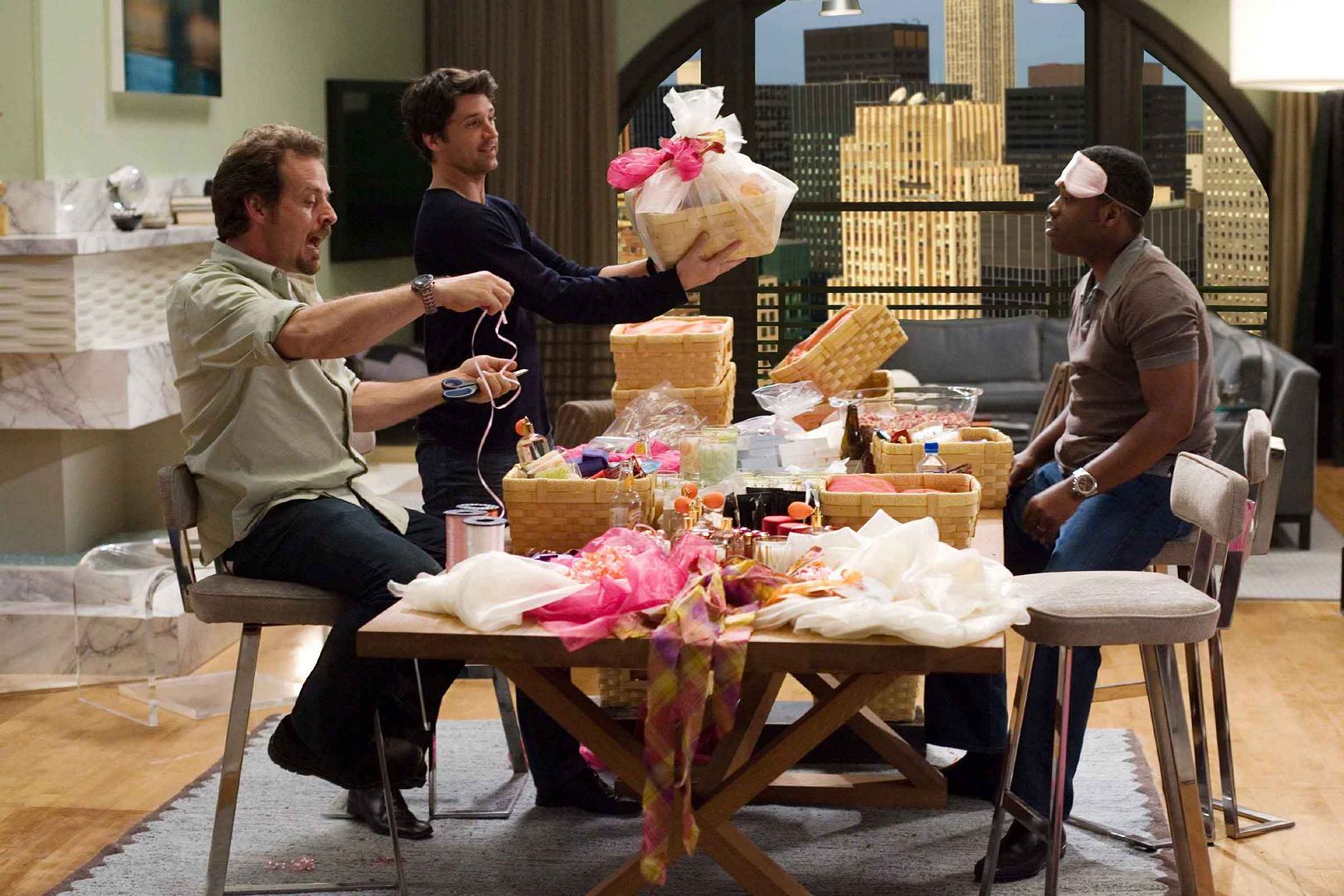 Generic as it is. It is effective to it's target audiences, women and girls who cry during weddings and love puppies and kittens. The kissing scene towards the end (you know which one it is when you see it) is one of the best I've seen so far. The buildup toward it is just consistent and it almost feels like a reward for sticking with the film for the first 50 minutes.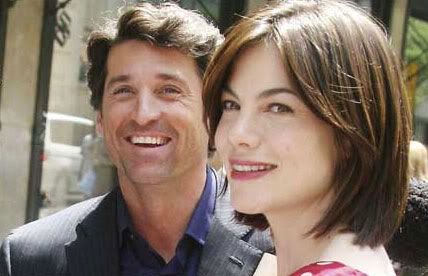 Rocketboy's Rating:(***)3 out of 5 stars