Movie Review: "Michael Clayton" (2007)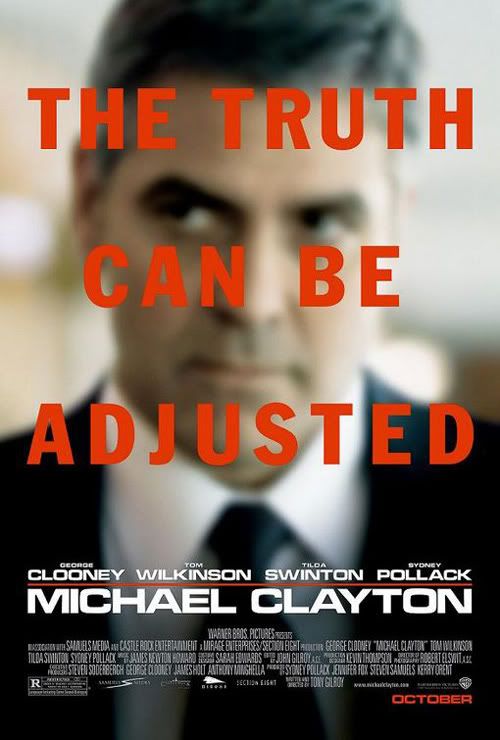 Alright, lemme start with one of my favorites in the bunch.
George Clooney
(
who I pretend is who I would look like If I were white
), stars as lawyer turned legal cleanup master Michael Clayton. He's a lawyer plagued with financial problems and ethical issues which would pretty much come full circle when he is assigned to "clean up" a big crap-cake of a legal problems with one of their large corporate clients generated by a colleague's meltdown (
Tom Wilkinson
) at a hearing. As the company CEO Karen Crowder (
Tilda Swinton
) finds ways to clean the mess herself, Clayton does some deep investigating and finds the client company and his firm hiding documents that prove them guilty, putting him in a very compromising situation.
This movie kind of reminds me of another Clooney starred politico-legal drama,
Syriana
. The pace and density of the dialogue is very similar, only in
Michael Clayton
, the dialogue is easier to follow. If you really pay attention, you wont get lost. This is the result of good writing and editing.
Tony Gilroy
did a good job of pacing the dialogue, which is pretty much the meat and bones of the movie, in away that legal and corporate terms are made understandable but not dumbed down.
But the film's real glory point is it's ending. I'm not going to spoil it, but it's the kind of ending that makes you want to get off your seat pump your fist and say "yessss".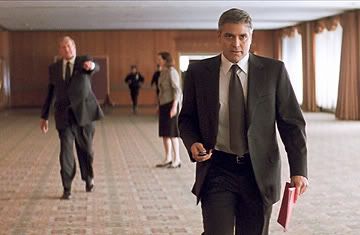 Rocketboy's Rating: 5 out of 5 stars