This Wonderful life (...or is it?)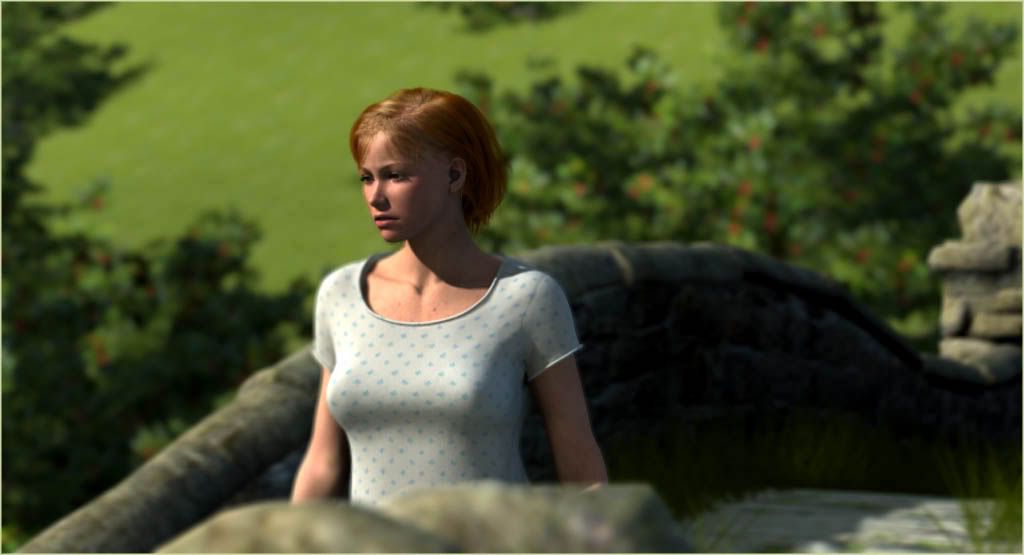 This Photo was taken in a small village in Holland. She's a 22 year old young mother with a very promising future, working her way through college with an aspiration to be a fiction writer. Her husband of a year and a half works for a large advertising firm in the city and goes home everyday to his beautiful young wife and baby girl...
...by the way, it's just a CGI image. I just made up the story. The image was taken from a still from "This Wonderful Life". An animated CGI short film by Liam Kemp. Check out his site...and more photos. Click here for another photo.