New Batman Poster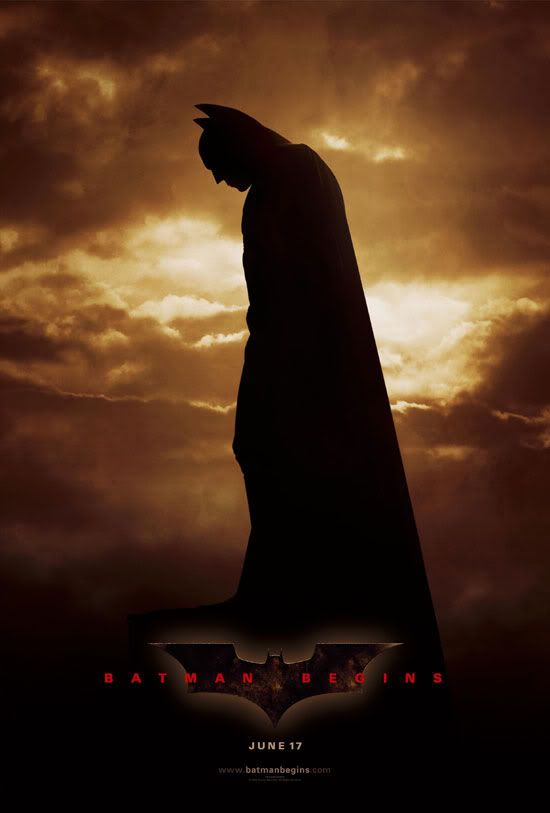 The franchise that was revived by
Tim Burton
back in 1989 and killed subsequently by
Joel Schumacher
in the late 1990's is getting a renewed treatment from
Memento
Director
Christopher Nolan
. The ultra cool
Christian Bale
now dons the retro black and gray costume of the caped crusader. Finally they found an actor fitting the role. I knew, even as a kid, that
Michael Keaton
was a crappy choice for
Batman
, but we, the young and clueless, had faith that it was going to be cool. (
Jack Nicholson
was phenomenal as
Joker
).
Batman Returns
turned out to be equally as compelling and mysterious as it's predecessor. Then it was all downhill from there.
From the T-back on his black rubber suit to the injection of
Batgirl
(I still love you Alicia..) the franchise just gave itself a whack upside the head with a Battarang. Anyways, new
POSTER
here!!!