Superman Vs. Batman Buzz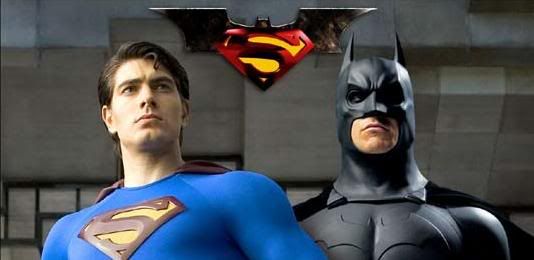 A lot of buzz has been generated by the alleged tie up between the two DC Comics franchises Batman and Superman. Superman director
Brian Singer
seems to have his eye set on the project since
Wolfgang Peterson
(
Troy, Poseidon
) dropped the idea a few years ago.
Today, Singer tells MTV that he's considering the "Batman Vs. Superman" film – but not before The Man of Steel has a couple more singly adventures.

"I've thought about it for a long time — even a longer time ago, actually," the director revealed. "But I don't know who would be the villain. I guess Batman would be the villain, but then he can't be too bad, because he is Batman".
Once this is confirmed, it will officially become the most anticipated superhero movie-ever. Forget that Superman Returns was less than great. Forget that Batman might become the villain. This will rock!! It also has the potential to become the riskiest superhero movie yet. The amount of baggage this team-up already has, couypled with the scrutinizing eyes of critics and fanboys alike. It will become a tightrope walk from pre-production to premiere.
Too bad the
Spiderman/Daredevil
tie up never happened. The two being owned by different studios. That would have been cool too.
Props to
Moviehole
via
TheMovieBlog