First Pics: Set of Rambo IV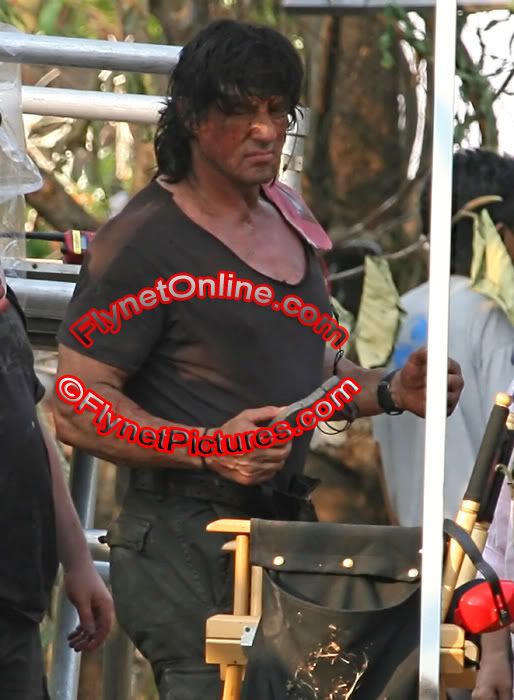 I just stumbled upon an interesting set of
images
from, the set of the upcoming Rambo movie.
What? Another Rambo movie?
It seems to me that old Sly is trying to make a graceful exit by beating new life into his old '80's cash cows, the
Rocky
and
Rambo
movies.
Is this old geezer milking the cow too much? Or is it just appropriate that he close these books with guns blazing. A better question would probably be, will this movie close the series with guns blazing?
Man, is he big or what!?
Click the thumbnail picture for a larger view of his large largeness!
Props to the
The Movie Blog