Movie Preview: "The Prestige"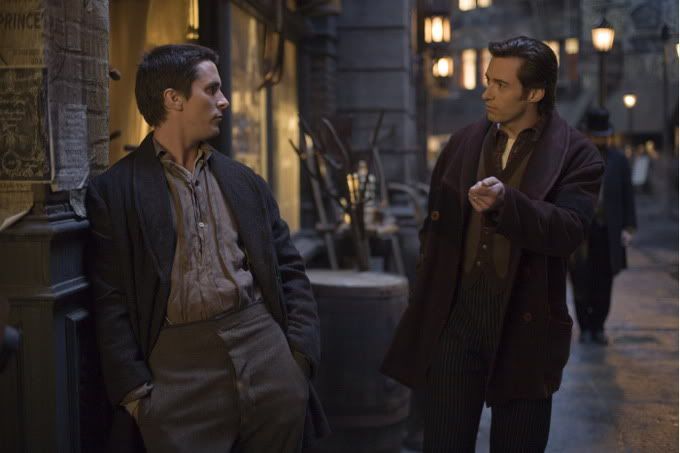 There are a few directors in cinema that have been consistent with the quality of their work.
Christohper Nolan
is one such director, having brought us the reverse-storytelling masterpiece
Memento
and, of course
Batman Begins
. He is now set out to release
The Prestige
. A story based on a novel by
Christopher Priest
about two magicians in the 1900's competing for their audience. Much like
David Blain
e and
Chris Angell
nowadays. Their desire for prestige, draws them to extreme means, even murder.
The cast includes
Hugh Jackman
and
Christian Bale
(
Batman himself
) as the competing magicians. Also in the cast are
Michael Caine
(
also in Batman
),
David Bowie
,
Andy Serkis
and
Scarlett Johannsen
.
I only do previews like this when I look forward to a movie. Let's just say I'm looking forward with my face in the windshield...
Click
here
for the trailer.