Terrence Howard in Ironman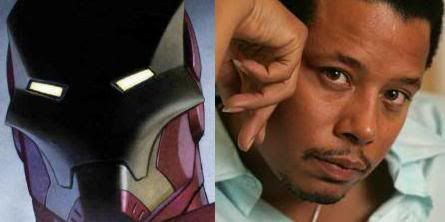 Hey there. Check this out! Its my 301'st post!
Here's some news according to
Quint
of
AICN
.
A few days ago there was word that reached my ears about the role of Tony Stark in Jon Favreau's IRON MAN being offered to a very interesting actor. The word was that IRON MAN was being offered to HUSTLE & FLOW's Terrence Howard.
It turns out that Howard wasn't offered the role of Tony Stark, but that of Stark's successor James Rhodes.
No guarantee he'll take it, but I think Howard is one of the most interesting actors working in the business today and his presence in the film will only make it better.