Movie Preview: "The Fountain"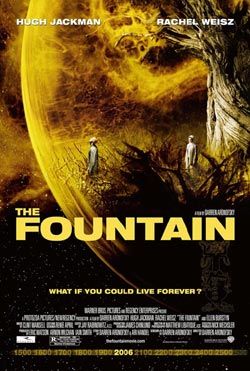 The first time I saw the trailer of
The Fountain
, I didn't get it. It was because it was an alternate reality type movie. very hard to explain but bery deep and moving apparently. Much like my favorite movie
2001: A Space Oddysey
. The new trailer is now out and, to tell you the truth I haven't seen it yet. Restrictions in my office computer won't allow me. It's got
Hugh Jackman
and
Rachel Weisz
and directed by
Requiem Of A Dream
and
Pi
director
Darren Aronofsky
.
If you can watch it, tell me what you think will ya?
here's the
link