Transformers Trailer. Up. Speechless.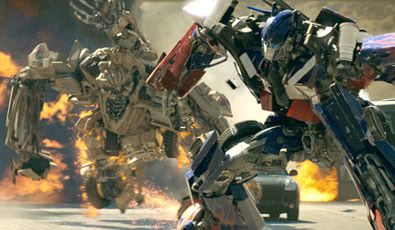 The full trailer of the
Transformers
movie is upon us. I should have posted this earlier. But I am a working man and would like to keep my job. I was itching to get home the moment I turned my PC on in the office this morning just so that I could watch the 2 minute trailer. Oh, my was it worth it.
You have a choice, go to youtube and be like everyone else and break the servers in half, or just download it from
yahoo
.
No words. Just watch.