Happy New Year Folks!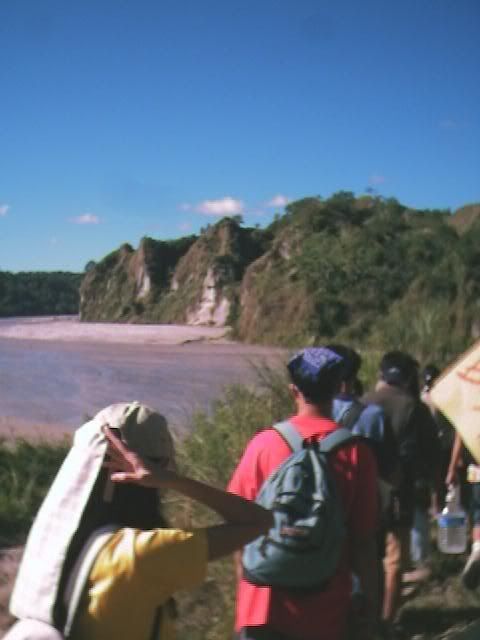 Something different for a change. For my last blog entry for the year, I thought a personal entry might be fitting since I talk about movies too much here.We climbed Maruring Pass (in the slopes of Mt. Pinatubo on the Mabalacat side) last Dec 19 and all I got were these pictures and a lousy rash. I'm not complaining though. It was good, no, GREAT to finally be outdoors again and not have to define my life with a series of blogs. It's just sad that my body wasn't as nimble and agile as it used to be. I blame it on all those quarter pounders!

The first half was a breeze they even have this cool hanging bridge rigged with chickenwire that stretched for about 300 to 500 meters. By the time the people at the head of the trail reach the middle of the bridge, the whole bridge shakes like Vhong Navarro. Not for the squeamish or weak-stomached (I meant Vhong Navarro).

We got to chill with some of the Aetas in their pad. They wuz like homies just chillin in their crib, y'all.. They got the craziest 'fros and they keep 'em well groomed for people who don't go to the clubs that often. There was this one kid who I call "The Pimp" who was playing with some plastic balls he got from one of my friends.
The best part was the final stretch that led to the falls. It's not much but it looks fun if all you see is plastic partitions behind your desk and watch DVDs everyday.
The trek upstream was filled with jagged rocks biting into the soles of your naked feet and slippery rocks to hatch on on a particularly fun part of the hike where you actually have to scale a rock wall.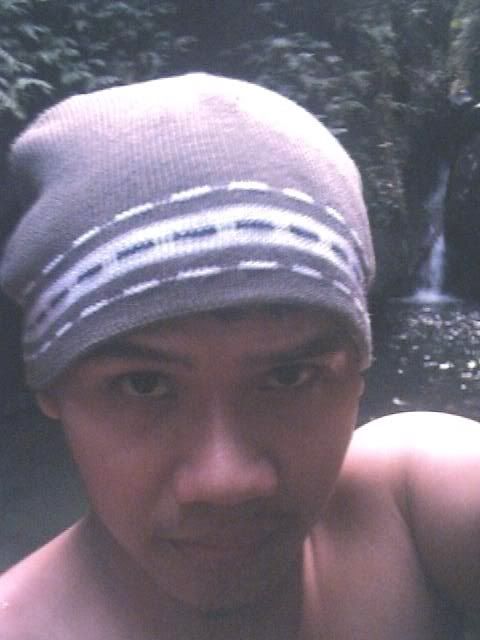 All in all I enjoyed the fact that I just got out, even for just a day and got into my element..even if I came home with a rash!!!

Happy New Year Everyone!!!